Hagworthingham Lincolnshire dust free parquet floor sanding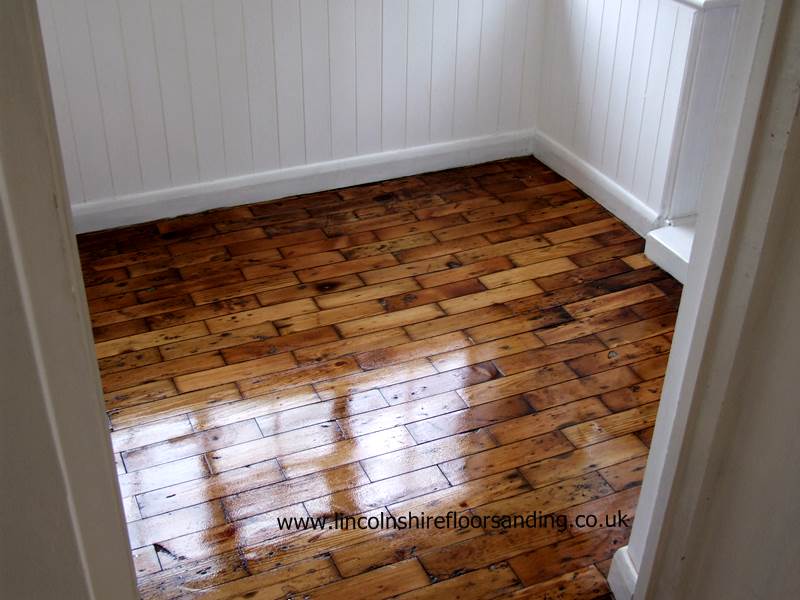 Pine Wood Block Parquet Hagworthingham
This pine wood block parquet was part of a large floor renovation job, covering oak engineered flooring, pine herringbone parquet and this brick pattern parquet floor in the rear entrance hall.
Though its the smallest floor area of the job, its my favoured area
as it have been left to its devises mucky and water damaged for the years of being walked on.
After quite a lot of sanding work to remove the dirt and damage we could see the potential of the parquet flooring, time was taken to sand the floor to a finish, our dust free sanding equipment was welcomed in this potential area, we then applied a hard wax oil, this brought out the natural deep colour of the wood and will give the floor years of durability.
We make the cleaning and maintenance of our hardwax floors easy, as we supply a FREE cleaning and maintenance kit with every completed floor sanding job. (one kit per address)